D. Mark Sheets
Member
Nashville
(615) 742-6258
msheets@bassberry.com
https://www.bassberry.com/professionals/sheets-d-mark/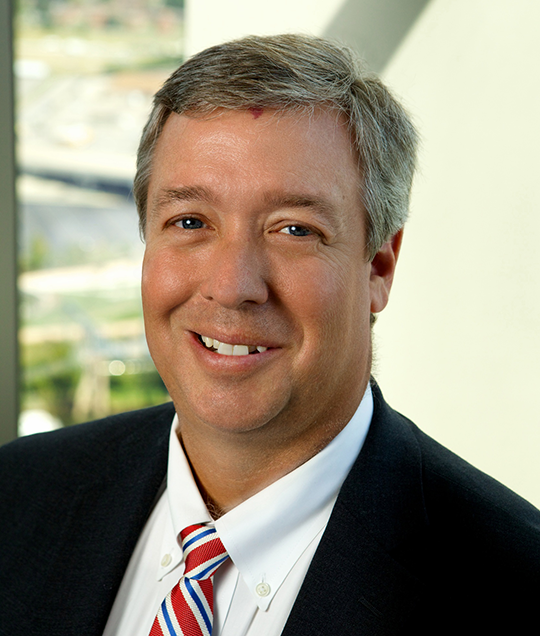 As past chair of the firm's Real Estate & Debt Finance Practice Group for more than nine years, Mark Sheets brings over 30 years of experience in structuring, negotiating and documenting commercial real estate transactions. Having developed into a well-rounded "dirt lawyer," Mark has established a broad background in commercial real estate, with substantial experience in virtually all aspects of acquisition, disposition, financing, sale-leaseback, development, leasing and ground leasing of a wide variety of commercial properties. Mark's client base extends to a wide variety of commercial real estate developers, owners and users, including private companies, public companies, REITS, individuals and real estate joint ventures and partnerships, in connection with properties not only in Tennessee, but throughout the country.
Mark enjoys a national real estate practice, with specific areas of emphasis including:
Retail Development – Representing clients in connection with the development, construction, acquisition, leasing and disposition of new and existing shopping centers, "big box" department stores, stand-alone retail stores, drug stores, lifestyle centers, restaurants, and additional retail, including mixed-use and single-tenant build-to-suit properties.
Sale-Leaseback – Representing both landlords and tenants in sale-leaseback transactions. In recent years, Mark has closed more than $1 billion of sale-leaseback transactions, mainly involving healthcare and industrial properties.
Residential Development – Representing both buyers and sellers in land acquisition for residential, multi-family and mixed-use development and representing developers in the development of such projects.
Healthcare Real Estate – Representing healthcare companies in the acquisition, development, financing, disposition and sale-leaseback of real estate on behalf of owners and operators of senior housing facilities, hospitals, surgery centers, medical office buildings and other healthcare businesses, often involving multisite and multistate portfolio transactions.
Office & Industrial – Representing clients with the acquisition, disposition or leasing of core properties, including office headquarters, warehouses, manufacturing facilities and data centers; representing landlords in connection with the leasing of retail, office and industrial space to tenants.
Distressed Assets – Advising clients seeking to acquire, finance, restructure or sell distressed assets and/or debt.
Mark has a thorough, yet practical, approach to his practice. To him, no two deals are the same. Because of experience gained in numerous complex transactions, Mark is able to focus on the big picture and the client's particular preferences and circumstances to develop structures and drive negotiations for each deal in a way that is tailored to the client's needs and goals.
Memberships
Nashville Bar Association
International Council of Shopping Centers (ICSC)
National Association of Industrial and Office Properties (NAIOP)
American Health Law Association (AHLA)
Accolades
Chambers USA — Real Estate (2005-2023)
The Best Lawyers in America© — Real Estate Law (2007-2024)
Mid-South Super Lawyers (2008-2019)
Nashville Business Journal "Power Leaders of Commercial Real Estate" (2016)
Nashville Business Journal "Heavy Hitters" in Commercial Real Estate
Nashville Business Journal "Best of the Bar" (2011-2012)
Omicron Delta Kappa
Kentucky Law Journal — Notes Editor (1989-1990)