G. Mark Mamantov
Member
Knoxville
(865) 521-0365
mmamantov@bassberry.com
https://www.bassberry.com/professionals/mamantov-g-mark/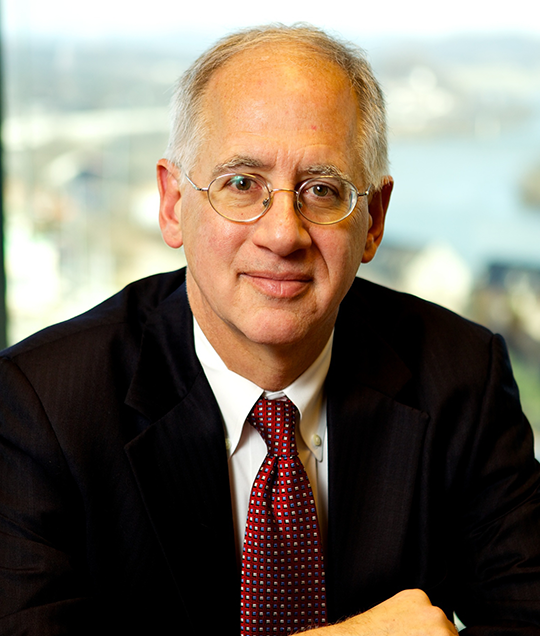 Mark Mamantov has developed one of the leading financing and real estate practices in Tennessee, with a special emphasis in public finance. Having practiced in the public finance area for over 30 years, Mark has served as bond counsel for more than $4 billion of debt issues and has built a reputation nationally for his experience in tax-exempt finance and economic incentives. His public finance experience encompasses a broad spectrum of financings, including traditional government financing and conduit financing for charitable institutions, low-income housing and manufacturing facilities. As a result, Mark has had the opportunity to work on many of Tennessee's largest bond financings, including public projects such as convention centers, stadiums and arenas; hospital system financings; and public utility system financings.
Having worked on public finance transactions in more than 80% of the counties in Tennessee, Mark's public finance practice specifically involves:
General Obligation Debt – Representing counties, cities and special school districts across the state in connection with the issuance of general obligation debt for governmental projects.
Governmental Revenue Debt – Representing municipal utilities and utility districts in Tennessee in connection with the issuance of revenue bonds, including financings for electric, gas, water, wastewater, cable and fiber optic systems, gas prepayment financings and airport financings.
Healthcare – Serving as bond counsel, underwriter's counsel and lender's counsel for a number of non-profit healthcare providers in Tennessee, including hospitals, continuing care facilities and other healthcare related activities.
Education – Serving as bond counsel and/or lender's counsel for many non-profit colleges and secondary educational institutions.
Low-Income Housing – Serving as bond counsel in the financing of low-income housing, having worked on at least such 30 financings.
Manufacturing – Serving as bond counsel for the issuance of small-issue industrial development bonds for manufacturing projects.
As an adjunct to his public finance practice, Mark has also developed a robust economic incentives practice. In that area, Mark has closed numerous property tax abatement transactions throughout Tennessee, representing both local governments and private parties. Mark has also assisted a number of local governments in developing tax abatement policies and procedures. Additionally, Mark has closed a large number of tax increment financing transactions to support redevelopment, retail and other projects and has worked with many housing and redevelopment authorities and industrial development boards across the State on such financings. Mark frequently represents the governmental issuers of the tax increment financing in these transactions, but also has represented developers and other private parties.
In connection with his economic incentive practice, Mark has had the opportunity to draft or assist in drafting much of the key state legislation in this area. Specifically, Mark drafted the legislation that first authorized the use of tax increment financing through the industrial development board, and much of the legislation that modernized Tennessee's statutes relating to tax increment financing by housing and redevelopment authorities and the use of special assessment districts. Mark has also drafted economic incentive legislation relating to allocation of state and local sales tax revenues.
Mark is a frequent speaker on the topics of public finance and economic incentives and is an active participant at seminars sponsored by the National Association of Bond Lawyers (NABL). He has served as chair for all three of NABL's annual seminars, including the Bond Attorneys' Workshop.
In addition to his public finance practice, Mark maintains an active practice representing financial institutions in all types of commercial loans, including large syndicated credit facilities. He is particularly active in East Tennessee, having represented a majority of the national and regional banks with a presence in the area.
Mark frequently represents buyers, sellers, landlords and tenants in real estate matters, assisting with large real estate developments as developer's counsel and representing franchisees and financial institutions in connection with the acquisition and development of locations across East Tennessee. He also serves as local counsel on real estate and financing transactions involving out-of-state entities.
Memberships
National Association of Bond Lawyers — Member
American College of Bond Counsel — Fellow
Leadership Tennessee — Signature Program Class IX (2022-2023)
Accolades
Best Lawyers® — Knoxville Real Estate Law "Lawyer of the Year" (2011)
The Best Lawyers in America© — Project Finance Law; Public Finance Law; Real Estate Law (2003-2024)
Mid-South Super Lawyers (2006-2012, 2018-2019)
Business Tennessee "Top 150 Best Lawyers in Tennessee"
Business Tennessee "Commercial Real Estate Top 101"
Phi Beta Kappa
Virginia Law Review — Articles Editor (1983-1984)
Law Clerk to Hon. Boyce F. Martin, Jr., U.S. Court of Appeals, Sixth Circuit (1984-1985)