Nashville, Tenn., (January 24, 2023) – Bass, Berry & Sims has appointed five attorneys across its offices in Memphis, Nashville and Washington, D.C. to serve in the following leadership roles:
Paul G. Jennings (Nashville) and Michael C. Gibson (Washington, D.C.) have been elected to the firm's Executive Committee.
Richard R. Spore, III (Memphis) has been appointed chair of the Real Estate & Debt Financing Practice Group, succeeding Cynthia (Cindy) N. Sellers, who served in this role for eight years.
Lauren Gaffney (Nashville) has been selected to serve as the new Entry Level Hiring Partner. Gaffney succeeds Shelley R. Thomas, who served in the role for the last three years.
Lara A. Flatau (Nashville) has been selected to serve as the new Working Parents Committee Chair. Flatau succeeds Leslie M. Ford who previously served in the role.
"Paul, Mike, Richard, Lauren and Lara are all respected attorneys and leaders within our firm, communities and their respective practices, and we are grateful to them for stepping into these key roles," said Todd Rolapp, managing partner of Bass, Berry & Sims. "This group represents a cross-section of our firm's practice areas and footprint, and they reflect our talented pipeline of leaders."
Executive Committee – Paul G. Jennings and Michael C. Gibson
Jennings and Gibson become the newest members of the seven-member Executive Committee, which includes attorneys from the firm's Memphis, Nashville and Washington, D.C. locations. Members of the Executive Committee are charged with overseeing strategic priorities of the firm, including client service, diversity and inclusion, growth, and pro bono initiatives.
"We are thrilled to welcome Paul and Mike to the Executive Committee and have their strong leadership to help guide our firm," Rolapp said. "Their well-established reputations for results and dedicated service for their clients and communities are invaluable for our leadership team, and we look forward to their perspective and contributions."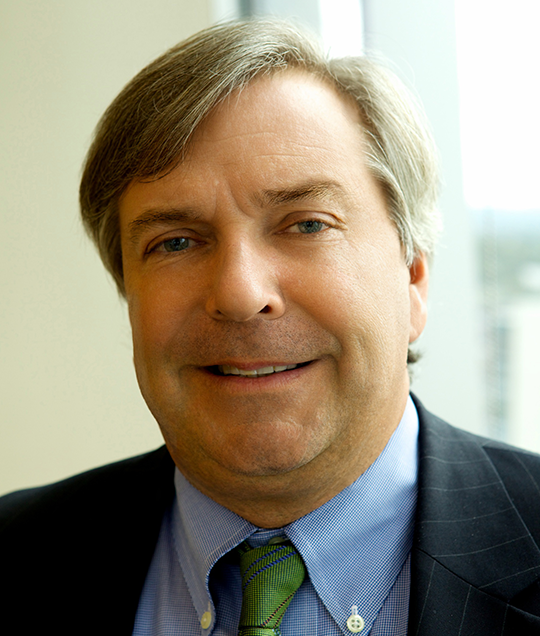 For more than 30 years, Jennings has represented creditors, debtors, committees and trustees providing counsel and solutions for clients faced with a financially troubled company. He has been involved in several of the largest Chapter 11 reorganization proceedings in Tennessee, in addition to representing clients in insolvency-related litigation matters. Jennings often provides counsel to clients on board-related insolvency fiduciary duty issues. Jennings was a participant in the inaugural class of the American Bankruptcy Institute's (ABI) bankruptcy mediation training program at St. John's University's Carey Center for Dispute Resolution and often mediates bankruptcy and insolvency related matters. Jennings previously served on the firm's executive committee and as chair of the firm's litigation practice group.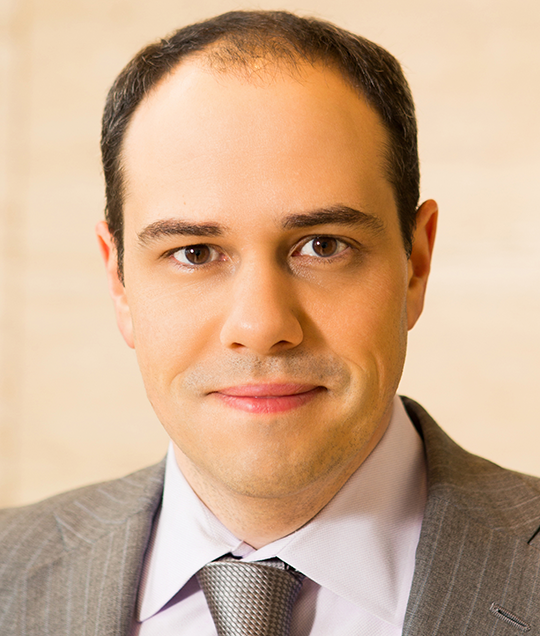 Gibson represents companies, developers and investors in commercial real estate acquisitions and dispositions, leasing and financing matters. He has significant experience counseling real estate funds, investors and businesses in sale-leaseback and net lease transactions in the U.S. and abroad, having closed more than $1 billion in sale-leaseback transactions for his clients in the last three years. Prior to joining Bass, Berry & Sims, Gibson was a partner in the real estate and finance group at Sheppard, Mullin, Richter & Hampton LLP.
Real Estate & Debt Financing Practice Group – Richard R. Spore, III
Earlier this month, Spore assumed the leadership role of the firm's Real Estate & Debt Financing Practice Group. This cross-disciplinary group represents developers, public and private companies and owners, investors, private equity firms, banks, real estate investment trusts (REITs) and other entities in complex real estate and financing transactions and projects.
Members of the Real Estate Practice advise clients locally, regionally and nationally in all aspects of real estate transactions. Our team helps clients acquire, sell, finance and develop all types of real estate, from healthcare facilities to office and industrial properties, to retail and redevelopment districts, to residential subdivisions and multi-family apartments.
Attorneys in the Debt Financing Practice have counseled borrowers and lenders in more than $50 billion of debt financing transactions in the last five years. We represent public and private companies and a broad range of traditional and non-traditional financing providers in a variety of complex financing transactions.  We also have extensive experience representing private equity clients in the negotiation of junior and senior credit facilities (frequently coupled with an equity investment and a change of ownership transaction), acquisition facilities, and capital call facilities.
"Our firm's real estate and debt financing work has grown from a mainstay in most of Tennessee's significant real estate developments and transactions to a major player on the national stage," Spore said. "As our team continues down this path of success set by Cindy's leadership, I am honored and excited to step into this role as we double down on our commitment to providing the best service and innovative solutions to our clients."
Spore has advised hundreds of real estate investors and other capitalists on how to best reach their business objectives throughout his 30 years of practice. He counsels clients in three primary areas, including commercial real estate and lending, business and transaction planning and business divorce. Spore has represented private investors, publicly traded REITs and institutional lenders in commercial real estate projects across the nation. He has been at the center of numerous high profile transactions in Memphis, including landmark buildings and projects like International Place, Crescent Centre, Clark Tower, the Hard Rock Café relocation, Overton Square and Crosstown Concourse.
Entry Level Hiring – Lauren Gaffney
 As the firm's new Entry Level Hiring Partner, Gaffney leads intern and first-year associate recruiting across the firm's footprint, including coordinating efforts between the Executive Committee, diversity & inclusion leadership, and the firm's law school partnership programs to identify top talent around the country for the firm's broad range of practice areas. Additionally, Lauren co-chairs the firm's Pride Affinity Group.
"Our firm has taken so many steps forward during Shelley's excellent tenure in this role to continually improve our entry level hiring practices that have led to significant growth and the recruitment of exceptionally talented associates to serve our clients. I'm looking forward to the opportunity to continue our positive momentum," said Gaffney. "Between our firm's national reputation and our significant investments in providing opportunities and mentorship to diverse talent from high school through law school, we are in an excellent position to continue advancing the goals of our firm, clients and legal community."
Gaffney represents hospital systems, long-term care providers, physician groups, laboratories and other healthcare providers on the regulatory requirements and operational impacts related to day-to-day operations, including those related to fraud and abuse. She also advises in internal investigations, including responding to government inquires related to potential regulatory, compliance and clinical issues.
Working Parents Committee – Lara A. Flatau
Flatau has been selected as chair of the firm's Working Parents Committee, which serves as a community for working parents of school-aged children within the firm and is centered around the shared experience of caregiving. She will lead the committee's efforts to cultivate an environment in which parenting obligations and roles are highly valued alongside one's professional abilities and aspirations. This includes creating mentorship opportunities to help working parents of all genders navigate situations, challenges and opportunities unique to their experiences, as well as fostering ongoing dialogue with firm leadership to generate innovative solutions, policies and practices that impact working parents.
"I'm proud to work at a firm so dedicated to the personal and professional development of all its attorneys and staff. The work of this committee is so important to the recruitment, retention and advancement for working parents. It is an honor to lead this group and oversee this mission so Bass, Berry & Sims can continue offering a workplace where working parents can thrive," said Flatau. "Leslie has put the Working Parent's Committee on such a great path, and I look forward to working hard with our members and firm leadership to build upon her success."
Flatau focuses her practice on mergers and acquisitions, as well as regulation, compliance and operational issues for healthcare companies. She provides corporate and regulatory counsel to a variety of clients in the healthcare industry, including hospitals, skilled nursing, behavioral health, acute care and long-term care facilities, home healthcare agencies, hospice providers, physician practice management companies and healthcare information technology companies, among others.
About Bass, Berry & Sims PLC
Bass, Berry & Sims is a national law firm with nearly 350 attorneys dedicated to delivering exceptional service to numerous publicly traded companies and Fortune 500 businesses in significant litigation and investigations, complex business transactions, and international regulatory matters. Our people are true partners who work seamlessly across substantive practice disciplines, industries and geographies to deliver highly-effective legal advice and innovative, business-focused solutions. For more information, visit bassberry2022.wpengine.com.