The American College of Bankruptcy announced that Bass, Berry & Sims attorney Paul Jennings will be inducted as a Fellow in the 33rd Class of the College at its Annual Meeting in April 2022 in Denver, Colorado. Paul is one of only 37 new Fellows that are being honored and recognized for their professional excellence and exceptional contributions to the bankruptcy and insolvency practice.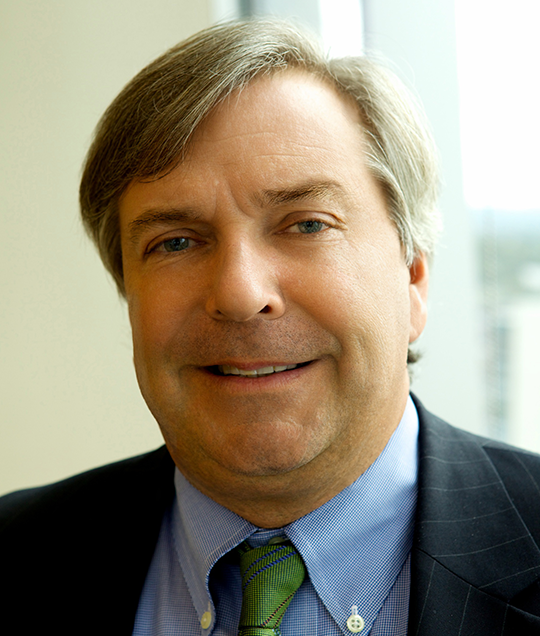 Paul has more than 30 years of experience advising clients in all aspects of commercial bankruptcy, insolvency-related matters and distressed assets. He has been involved in most of the larger Chapter 11 proceedings in Tennessee during the last 25 years, in addition to representing clients in insolvency-related litigation matters including preference, fraudulent conveyance and proofs of claim issues. Paul also represents court-appointed receivers, examiners and trustees in reorganizations and liquidations. A large part of Paul's practice over the years has been representing buyers of distressed or troubled businesses and addressing the particular issues associated with those transactions; this has included both in court and out of court transactions.
About the American College of Bankruptcy
The American College of Bankruptcy is an honorary public service association of the United States and international insolvency professionals who are invited to join as Fellows based on a proven record of the highest standards. Candidates are selected by the College's Board of Regents from recommendations of Circuit Admissions Councils in each federal judicial circuit and Nominating Committees for Judicial and International Fellows. College Fellows include judges, lawyers, international fellows, accountants, corporate turnaround specialists, government officials and other professionals who are experts in the field of bankruptcy and insolvency.
Nominees are extended an invitation to join based on a sustained record of achievement. Criteria for selection as a Fellow of the College include the following:
The highest standards of professionalism, ethics, character, integrity, professional expertise and leadership contributing to the enhancement of bankruptcy and insolvency law and practice.
Sustained evidence of scholarship, teaching, lecturing or writing on bankruptcy or insolvency.
Community service.
Commitment to elevating knowledge and understanding of the profession and public respect for the practice.
The College facilitates the effective domestic and cross-border application of bankruptcy and insolvency laws and the administration of justice in the courts through, among other activities, conducting professional educational programs, sponsoring the publication of scholarly reports, and maintaining the National Bankruptcy Archives. The College also funds projects that improve the quality of bankruptcy law and practice, as well as access to justice, in particular through grants by its affiliated Foundation to pro bono legal service programs. The Foundation is believed to be the single largest financial supporter of pro bono bankruptcy services in the United States, contributing over $3 million since 2012. In all of its work, the College is dedicated to enhancing professionalism, scholarship, diversity, equity and inclusion in and service to bankruptcy and insolvency law and practice. More information about the College can be found here.